Our visualisations and graphics are created by our in-house graphics team in support of design projects and planning applications
Our design background insures a creative approach to all our projects, and the production of visualisations and graphics has always been a key part of the support that we offer to our clients. On this basis we have developed a highly skilled, experienced, dedicated and professional in-house graphics team.
Our graphics team are able to analyse and communicate project information using the latest computer techniques and graphics, as well as more traditional methods.
Our team are experienced in the use of the following software packages:
Adobe Graphics Suite (including Photoshop)

Corel Graphics Suite

SketchUp Pro

ArcMap GIS

AutoCAD

Key Terra Firma

Resoft Windfarm

Topos
Using the latest industry graphics packages, we produce mapping, visualisations, and graphic support for a diverse range of purposes throughout the planning process including, environmental reports, public exhibitions, stakeholder events, scheme books and promotional leaflets. This can be offered either in support of projects or alternatively as a stand-alone service.
Recent examples of our work include the production of visualisations for wind farms, hydroelectric schemes, substations, aquaculture and other commercial, residential and industrial developments.
We provide feasibility drawings, detailed design plans, elevations and photomontages, as well as technically accurate visualisations and other illustrative material. We have also prepared Scheme Books to showcase client's flagship projects.
Our visualisation and graphic support work can be divided into three areas, as follows:
Public and Stakeholder Engagement and Communication;

Baseline Mapping, Feasibility, Opportunities and Constraints; and

Project Representation.
Below are examples that illustrate the types of graphic support ASH has provided to clients across a range of projects.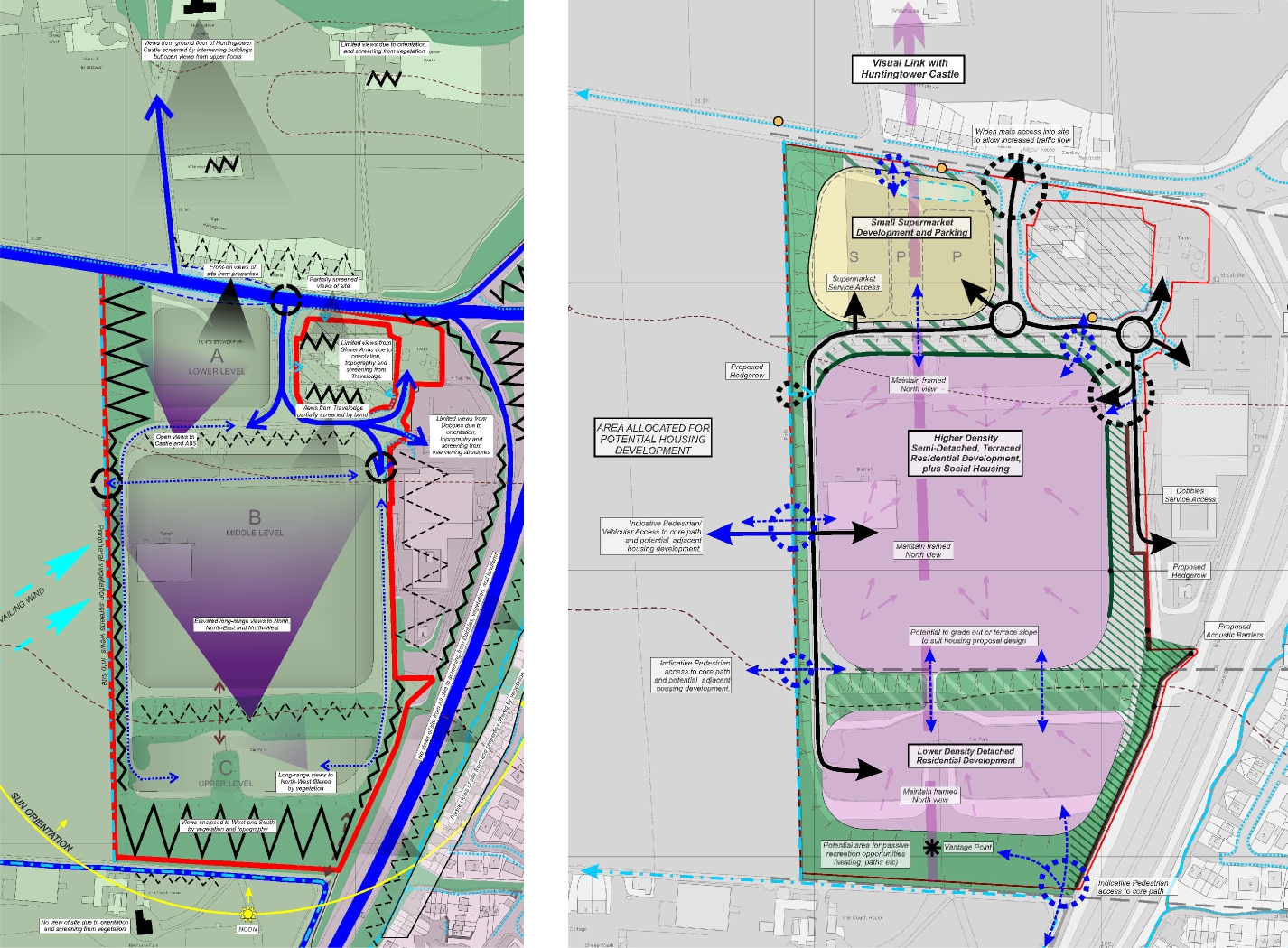 We welcome the opportunity to work closely with our clients to determine the best graphic solutions to meet their needs and take on new and challenging graphic projects.
Find out more
We're always happy to answer your questions. If you'd like to find out more about the services we can offer for your project, you can email us on info@ashglasgow.com or call 0141 227 3388.